Ditto is a light purple or pink in color in its natural state. They are amorphous Pokemoon character that possess vestigial facial features. Its face has a simple mouth and beady eyes. This creature also seems to have two pseudopods sticking out of its body that Ditto uses for its arms. These animals have the ability to transform themselves into an exact copy of any physical object. They can also transform themselves into their forms and abilities. But, sometime, if Ditto tries to transform itself into a memory, it may get some of the details not correctly. The Pokemon Ditto Plush are available in many sites and shops. However, the mentioned ones come in the best category.
Find more Lucario Pokemon plush
Amazing Ditto Stuff Toys To Purchase
Sanei Pokemon All Star Collection PZ05 Pokemon Ditto Plush /Metamon 12″ Stuffed Toy
The Pokemon Ditto is very simple in the body structure. However, it possesses very amazing ability of transforming into any form. But soon it starts to laugh, it again changes into its real form. The Ditto Pokemon plush is waiting for its new home and a master.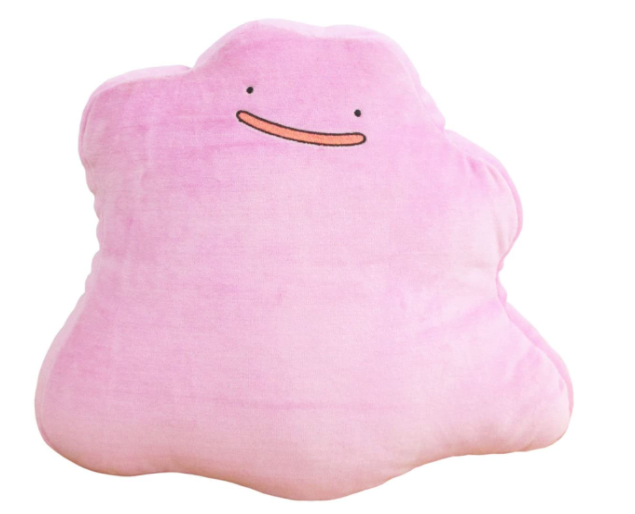 Features:
New and sealed
Officially licensed
Collectible and giftable
Pokemon Center Original Stuffed Big Size Sleeping soundly Metamon
This very simple Pokemon plush Ditto is smiling and have its eyes closed. The inner filling and the outer skin of this plush is very soft. It is the best cuddler and you can also use it as a nap pillow.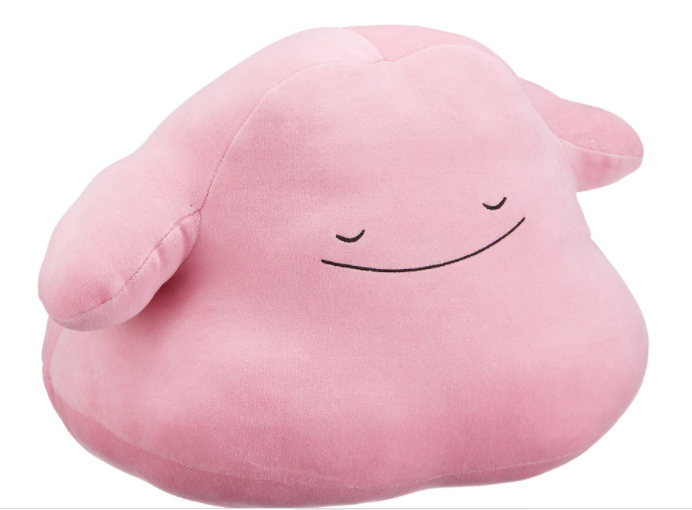 Features:
Suitable for children as well as teenagers
Item weight: 9.9 ounces
Around 12 inches tall in size
You can find more Mimikyu pokemon plush here.