Pokemon is a famous Japanese brand of toys and video games. If you are an ardent Pokemon fan, then this information is going to be interesting for you. You can select Pokemon collectibles for yourself and if your friends share the same passion for Pokemon then you can gift them these accessories. You can buy different Pokemon stuff in a less expensive price as well. It all depends upon your personal choice. So let's start with some low-priced or less expensive stuff:
1: Small Accessories: Mugs, Pencils and stickers
You can use your creative skills to bring color in your daily stuff. You can buy Pokemon stickers, Mugs, pencils. The Pika power shaped mug would be a best gift for a Pokemon fan. This mug along with Pokemon pencils and other stuff can be placed on study table and it will definitely bring color and innovation. If you are a tea or coffee fan, then you can easily use it for this purpose as well. Buy it from Amazon.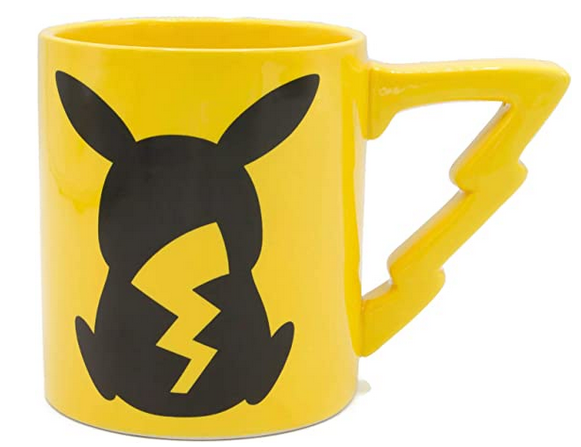 Find the Beautiful Pokemon Bedding
2: Pikachu Coin Box:
Pikachu coin box is another cute way to treat a Pokemon fan. This adorable coin box can store and save your loose change. When you place your coin on yellow pokeball on top, Pikachu will jump out to collect it and will keep it safe.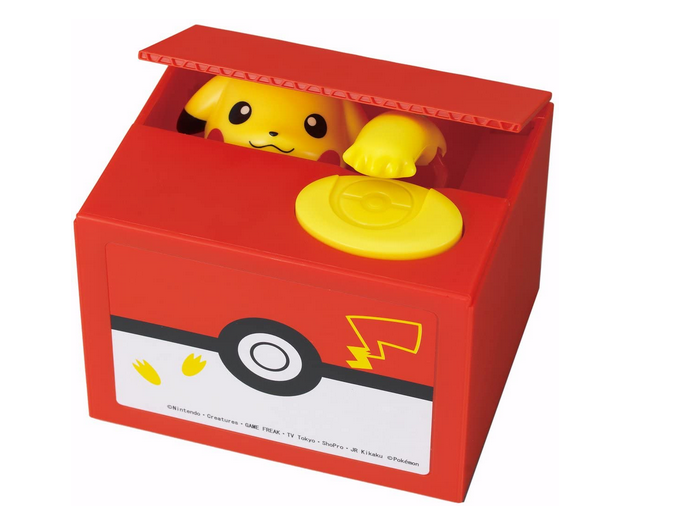 3: Pikachu slippers:
These cozy Pikachu slippers are an ideal gift for a Pokemon fan. The more exciting thing is that cheek pads of Pikachu light up for 10 seconds with you every step.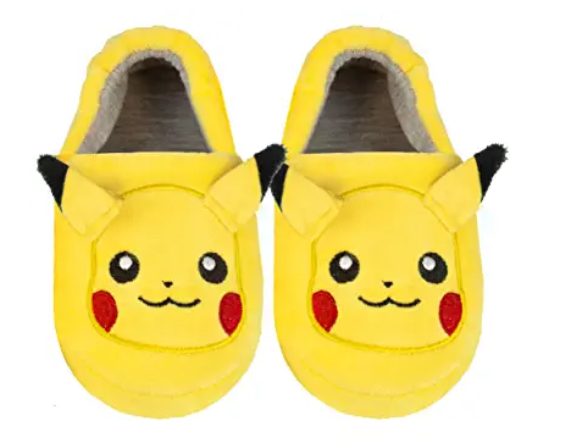 Get the Best Pokemon Products
4: Plush Pikachu and three piece Pokemon plush set
This soft plush Pikachu can be a best gift for little ones. Its length is 10 inches and it is easy to have fun with. You can also get three set Pokemon in plush form. It includes Bulbasaur, Squirtle and Charmander. Both these sets are best collectibles for a Pokemon fan. But it from Amazon.
5: Pokeball Lunch Case:
This Pokemon accessory is a very useful stuff for everyday life. You can use it to carry or transport food. It would be helpful for your loved ones whether they take it to school, college or office.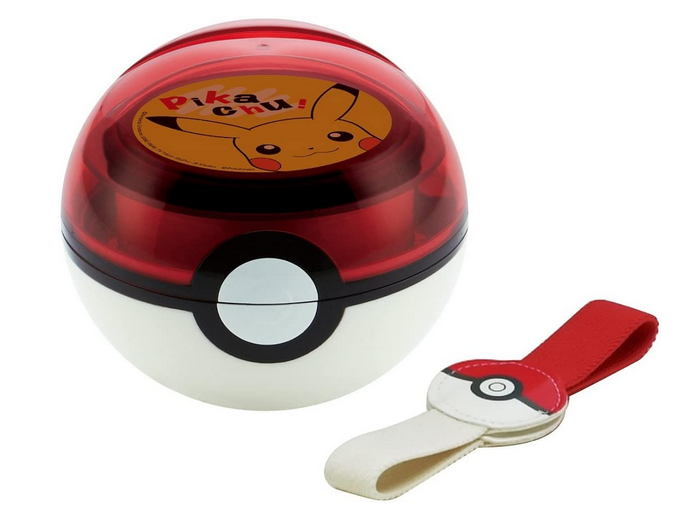 6: Pokemon Bluetooth speaker:
Pokemon Bluetooth speaker would be a super addition to your Pokemon collectibles. You can also gift it to your friends or kids who love Pokemon. This Pokemon Bluetooth speaker can be used in the Bluetooth enabled devices. It has a lithium-ion battery that runs for almost nine hours on a single charge to keep you hooked to your favorite music.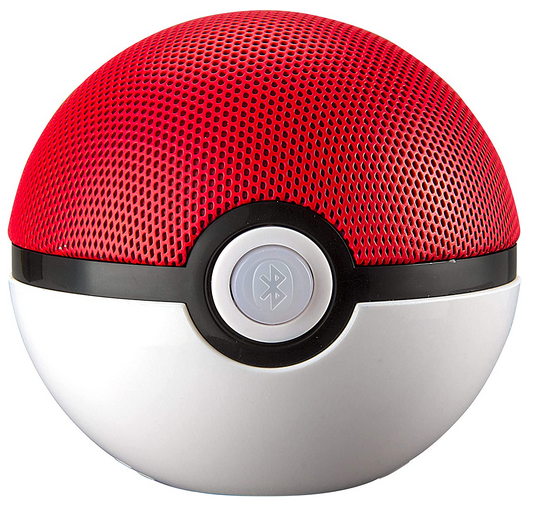 7: Pokemon kids watch with flashing LED lights:
This watch is an easy way to read time. You can also gift it to a little Pokemon fan. This watch has Pikachu and Ash on its face. When you press one of the three buttons on the left side of the watch, it lightens up the face of watch. The band of the watch is also comfortable for the kids and it easy to put on.
Get the Best Pokemon Plushies
8: Pokemon Jumbo Pikachu:
This jumbo Pikachu is made up of six hundred blocks and pieces. It is a kind of interactive toy, and helps to promote the creative skills. It is an amazing gift for kids aged 8 years and above.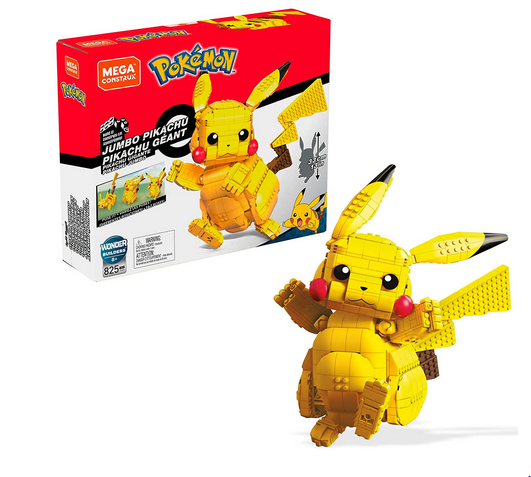 9: Pokemon Canvass Backpack and-School bag:
This canvas backpack has Pokemon printed all over it. It can be your travel buddy, you can add water bottle, and small essential stuff and it will look chic. You can also use it as a school bag for your school going kids. It has adjustable shoulder straps and net pockets.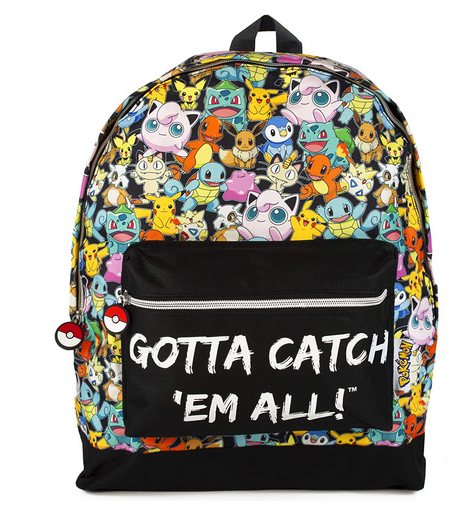 10: Pokemon Shining legends Elite Trainers Box Collectible Cards:
This box is going to be a valuable gift for someone who has little knowledge of the Pokemon games. It is a complete guide for beginners because it has a player's guide as well. It is a series with exceptional Pokemons that have unbelievable backstories. This box also includes ten booster packs, forty five energy cards. The complete set comes in a collector's box with best packaging. You can get this Pokemon collectible from Amazon.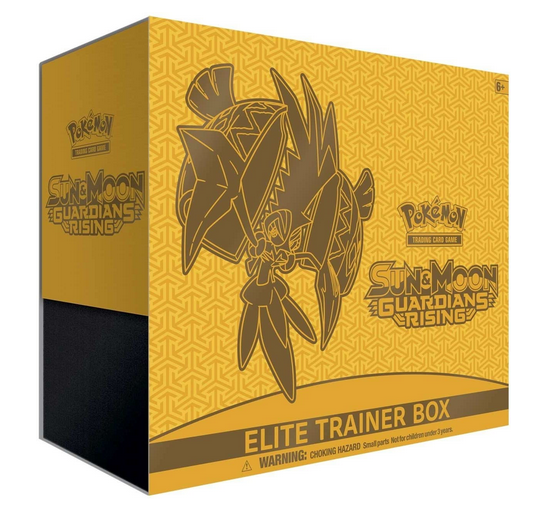 With all these Pokemon collectibles, you can expect to give the best gift to your loved ones. Buy them now.
Find Pokemon Booster Pack