Are you a Pokémon freak? Actually, we should not have asked this question. You being here actually explain it. Agreed? Well, if you are looking for something new about Pokémon apart from the ongoing seasons and the official games, then here we are with a wonderful addition to this. What is it? Pokémon Anatomy book! Yeah you have read it right. Pokémon Anatomy book i.e. Pokenatomy!
Although this is an unofficial book, but we are sure that anything that can help you in knowing more about your favorite characters would not just be missed just because it is coming from an unofficial source. Especially when you are going to have a complete knowledge about the internal structure and their resemblance with the features of some of the animals that we know. If you are ready to embark on this exploratory journey, then let us get going.
What to expect from Pokenatomy: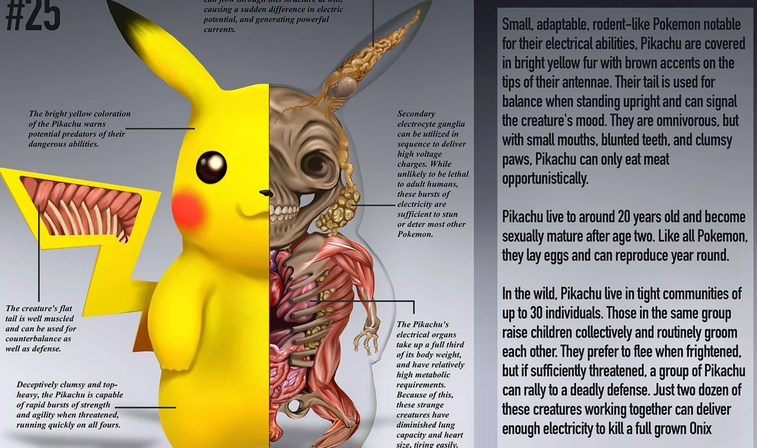 To raise your excitement bar, let us tell you that this book is of around 300 pages. Yes300 pages of explanation about the anatomy of your favorite Pokémon characters. We bet you won't be able to finish it one day, no matter how big of a fan are you. Can you? Consider it a challenge.
Anyways, we were telling you about some of the highlights from the Pokémon anatomy book. You don't have to rely on the anatomy of your favorite characters only rather this book also helps you in understanding some behavioral biology associated with these characters along with the scientific principles.
You can consider it a mixture of fiction and reality where some similarities between the actual animals can be drawn while studying the anatomy of Pokémon whereas some of the characteristics and features are purely imaginative, providing the powers that are the specialty of your favorite character.
How many characters are covered in this Pokémon Anatomy Book?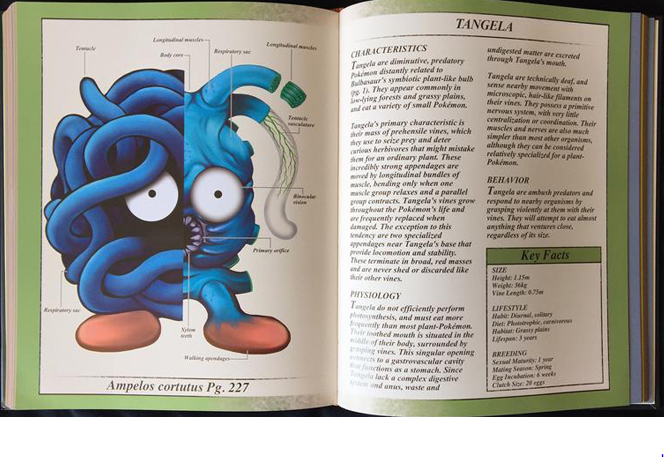 Shouldn't it be a surprise? But let us share some of the Pokémon characters for which you'll find the anatomy. Metapod, tangelo, Raichu, Bulbasaur, Vulpix, Squirtle, JigglyPuff, Voltorb, and Lapras are some of the characters that you are definitely going to find in this book.
How many formats of this anatomy book are available?
There are four formats in which you can buy Pokenatomy. There is a leather-bound cover for the people who are extremely sentimental about the Pokémon, then comes the hardcover copy. You can also get the soft cover copy or the digital copy of this amazing book. All you need to do is place your order.
Let us warn you that you might not get this book later if you are planning to order it at some other time. This Pokémon anatomy book is in high demand. So, it is better to book your copy today.
Don't forget to keep us posted about your feelings towards the book. We'll be waiting to know the anatomy of your favorite character. Place your order now.