One of the most famous Tomy company is a Japanese entertainment company. They make toys and merchandise for kids. They make different Pokémon trading games and anime toys for their fans.
They are involved in making hundreds of different Pokémon figures and stuff related to them. There are many Takara Tomy Pokémon plush available such as Rockruff 8-inch plush, Charizard, Pikachu, Raichu, and many more. 
Find Your Favorite Pokemon Tomy Plush: 
TOMY Pokémon Emolga Plush, 8″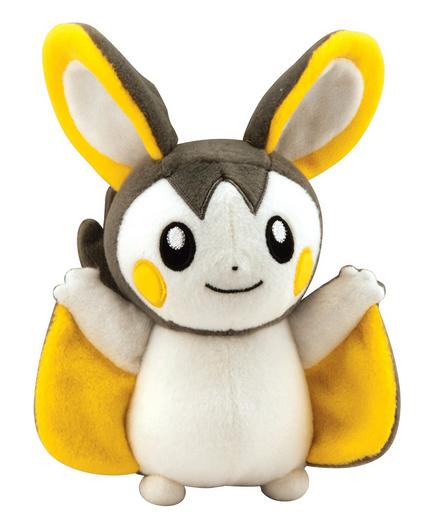 The Pokémon Emolga is inspired by the Pokémon Black and White. It has a small body with a bushy black tail. The most distinguishing feature of this animal are its two yellow flap under its arms. They have small feet and hands that have three fingers.
Features:
Size: 8 inches tall 
Age recommendation: 3 years and above 
Light weight about 0.35 ounces 
Find more Alola Stuffed Toys
Tomy Pokémon Tomy USA Pikachu Official 8″ Plush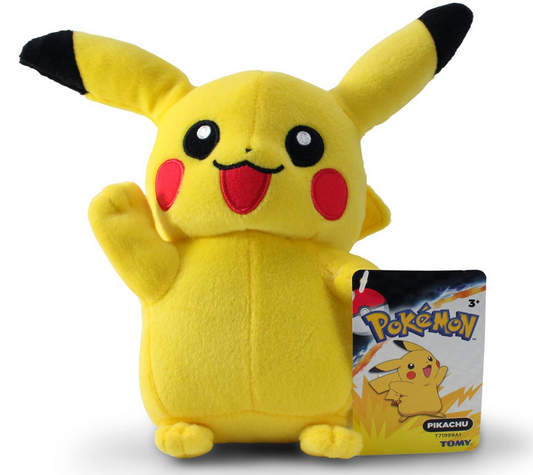 We are all aware of what the famous and well-known Pikachu looks like. It is yellow animal, having a zig-zag tail. It usually has smile on its face and there are round red marks on both its cheek. It has two ears, two short arms and two short legs.
Features:
Thread embroidery with fine details 
Suitable for 13-15 years 
Weight: 7 ounces 
Tomy Pokémon Plush Ball T19304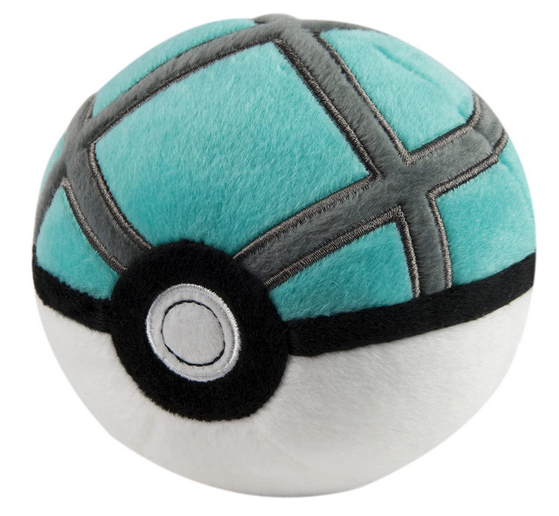 This plush ball is in the form of Pokémon. It would be a great addition to your collection. And you can also use this plush ball to play catch. Or, you can just cuddle it while sleeping.
Features:
It is light weight and around 3.8 ounces 
Recommended age: 3+ years 
Material is extremely soft and cuddly 
Takara Tomy Pokémon Sun & Moon Stuffed Plush, Eevee, 7″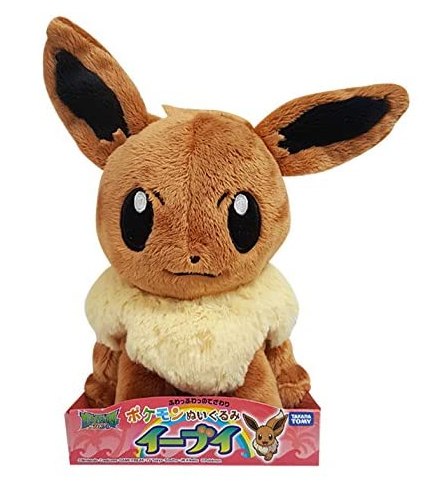 Eevee is a mammal. This quadruped creature has primarily brown fur all over its body. The tip of its bushy tail and furry collar is only cream-colored. It is short and slim legs with a pink paw pad. They have brown eyes, pointed and long ears and a black nose.
Features:
Official product 
Approx. length: 5 inches  
A great gift 
Find more Mew Pokemon Plush
Pokemon Plush Tomy Your Child Will Love: 
TOMY- Pokémon Ninetales 12″ Tall Official Plush Toy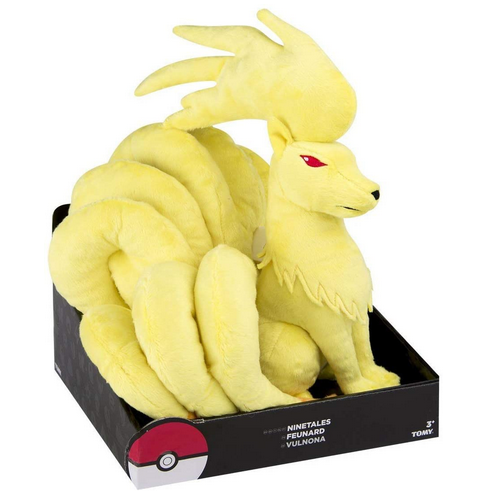 Ninetales is a fox-like, quadrupedal Pokémon character animal that is covered in thick, precious golden-white fur. The creature has a small tuft of thicker fur around its neck. It has slim legs that include three-toed paws and nine tails that are long with pale orange tips.
Features:
The plush has red eyes and a small triangular nose 
Soft and cuddly 
It is a big one that is 12 inches tall  
New Pokémon Go Tomy Pokémon plush stuffed animal Meowth 8″ doll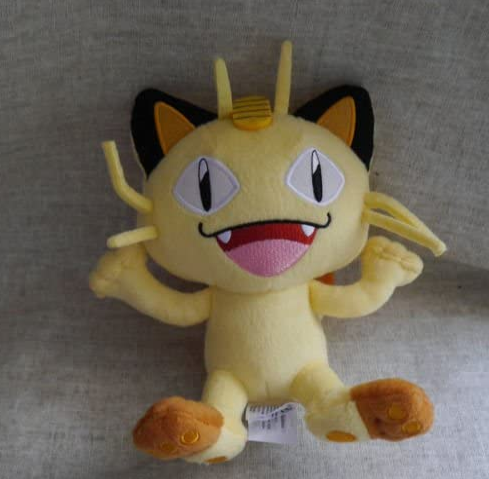 The Meowth has become tough because of living with savage people. And the body of the Pokémon Meowth has turned into iron too. Meowth's body has grown incredibly long. Moreover, the crown on its forehead has also grown incredibly large.
Features:
Thread embroidery with complete details 
A laughing face with two ears on its head 
Two short arms and legs 
A great gift and cuddly 
TOMY Pokémon 8″ Pikachu Plush (Waving)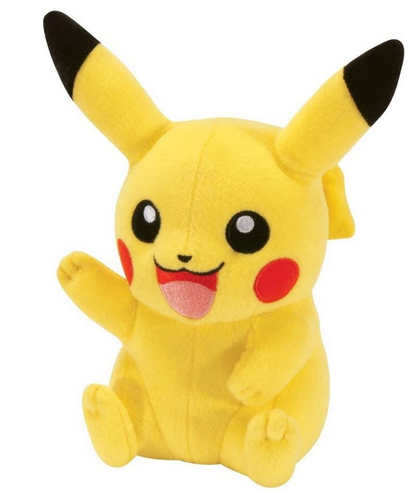 The Pokémon Pikachu stuffed animal is approximately 8 inches tall. This plush is waving and smiling while sitting. This one is an adorable plush. The Pikachu is waving with its short little cute hands, giving a charming look.
Features:
Embroidered eyes and mouth 
Polyester 
Suitable for all ages 
TOMY Pokémon 8″ Plush (Bunnelby)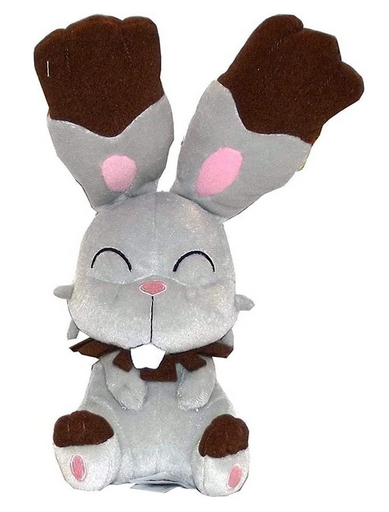 Bunnelby looks like a bunny. the creature has a grey body. It has long ears which are brown at the top, having pink insides. It has a tiny cute pink nose. Two small white teeth are visible that extends out of its mouth.
Features:
Soft and cuddly
Recommended age: 2+ years
lightweight
Find more Plushies and stuffed toys