Pokemon Gardevoir Plush character is a bipedal and humanoid whose body looks like a flowing gown. The body of the Gardevoir is mostly white, however, its hair, arms and the underside of the gown are green in color. The hair comes down the sides of its head and curls over its head. It has red eyes, behind which there are short spikes present that look like a masquerade mask. This creature has long arms, having three fingers on each hand with slim white legs. Extending from its chest, there is a fin-like red horn. Whereas, a shorter and rounder horn is extending from its back. The Gardevoir plush are very soft and collectible. You should have a look at different plush products of this character.
You can find more Pokemon plush charizard here
Amazing Gardevoir Stuff Toys To Purchase
Pokemon Center Original stuffed Mega Pokemon Gardevoir Plush OA Toy
This Pokemon Plush Gardevoir is made up of high-quality material. It makes a perfect decoration that will suit your bedroom, living area, movie couch or even your office. This one is super-soft and cuddly that you can take it to your any adventures.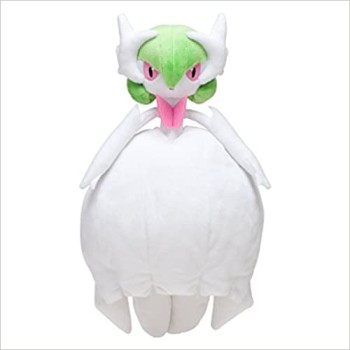 Features:
Recommended age: 4+ years
Lightweight
Around 8 inches in size
You can find more Pokemon Rayquaza Plush here