The Pokemon Gengar Plush character of Pokemon is dark purple in color and bipedal that has a roundish body. Gengar has red eyes, a broad mouth that is, most of the time, curled into a sinister smile, and pointed ears. There are many spikes on its back and on the top of its head, there are smaller spikes that are similar to tufty fur.
The arms and legs of Gengar are short, having three digits on both its hands and feet. This creature also has a chubby tail. The Gengar has the ability to perfectly hide in the shadow of any object. The presence of Gengar cools the surrounding temperature as it absorbs the warmth. In the anime, t showed that these creatures can also fly.
Amazing Gengar Stuff Toys To Purchase
1. Pokemon Gengar Plush 24 Inch
This Pokemon plush Gengar is made up of high-quality soft plush fabric. The Gengar stuffed animal features very stylish design. Moreover, it shows details of the games and the craftmanship. This plush is purple in color and has a big smiling grin going on in its face.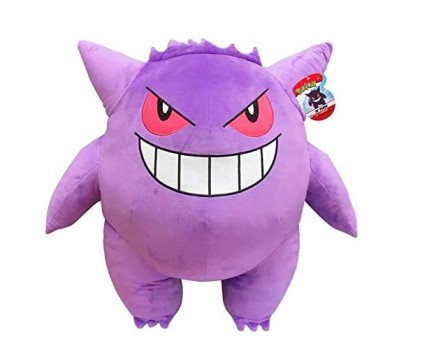 Features:
Measures around 24 inches
Item weight: 2.48 ounces
Ages: 5 years and up
You can find more Pokemon Plush Rayquaza here
2. Pocket Monsters Pokemon Gengar Very Large Banpresto Plush
The Gengar Pokemon Plush is very adorable. This one has its eyes closed with a big smile on its face. This stuffed animal is suitable for all the ages of kids as well as the adults. The plush is very soft and cuddly that you can take it anywhere with you.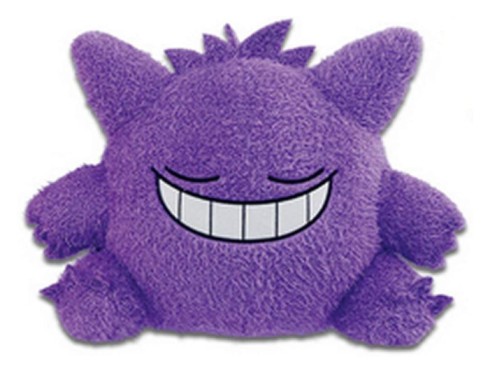 Features:
Suitable for: 15 months and above
Size: 22 cm
Fluffly material
3. Johnny's Toys Pokemon 6 Inch Stuffed Character Plush | Gengar
One of the many Gengar plushies, this one is also very soft and made up of quality material. The inner fillings of this plush is filled with huggable beans. The material is very soft and cuddly.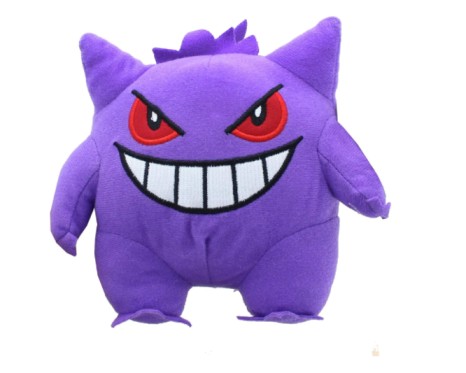 Features:
Measures around 6 inches
Makes a perfect gift
Cute and collectible
4. Sekiguchi Pokémon Gengar MokoMoko Plush Series, 8″
This new and sealed Pokémon Gengar plush is very fluffy because of the outer material used to make its skin. This makes a great gift for anyone who loves Pokémon and its characters. Moreover, you can also use it as a decoration piece.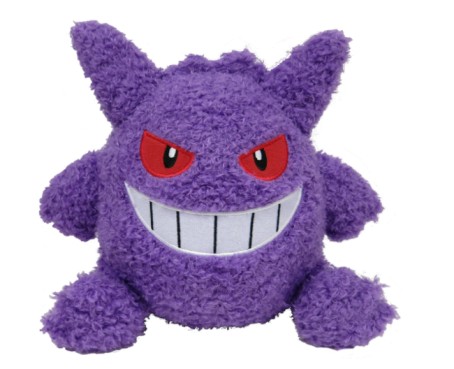 Features:
Around 8 inches in size
Very limited and collectible
Ages: 13-15 years